Specialists of the ICP Forests International Program Expert Panels met in Prague
On 5–7th April 2022, representatives of the international forest health monitoring program met in Prague for Expert Panels meeting. In the Czech Republic, this regularly organized meeting was planned to be held already in 2020 in Kutná Hora. Regarding Covid-19 pandemic, the meeting had to be cancelled and transferred to on-line form.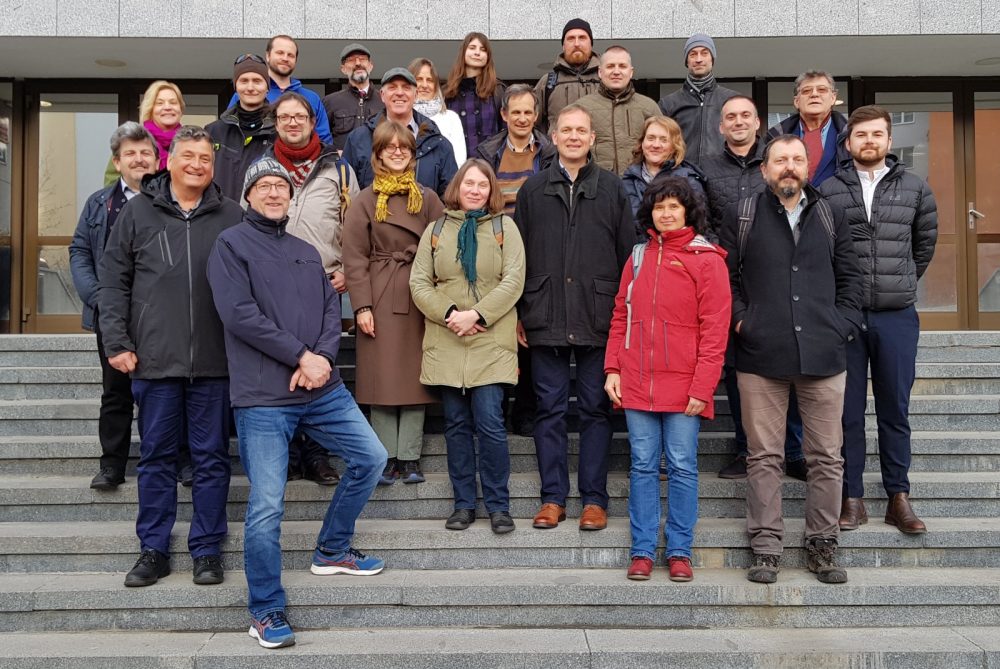 Also in this year, final decision about the meeting form has been postponed a long time. At the end of February, the offer of the Forestry and Game Management Research Institute to organize the meeting by a hybrid form was accepted.
So, 25 specialists from 12 European countries, including deputies of the European Coordination Centre and the Program Chief Mr. Marco Ferretti, met in Prague. Another 50 participants were connected on-line.
Within the Forest Growth, Deposition and Meteo / Pheno / LAI panels, the state of data provision and validation, the necessary modifications of methods and manuals and, above all, the preparation of a joint monograph at the Elsevier publishing house were discussed.
On Thursday, April 7, an excursion to the site Všeteč for intensive monitoring of forest ecosystems took place, together with a visit to the forest exposition of the National Agricultural Museum in the Ohrada chateau in Hluboká nad Vltavou.