New perspectives and questions for forestry research in Central Europe
III joint seminar VÚLHM (FGMRI) and SBS – this time in Orlické hory
For the third time already, the staff of the Forestry and Game Management Research Institute and the Competence Center of the Saxon State Forests met at a joint seminar. Historically, there has been a long-term cooperation between these research institutions, especially in the area of the Ore Mountains in connection with the health status of forests and immission calamity.
The current time brings problems and topics for forestry research that are similar in the all Central European area and which solution requires close international cooperation. The joint seminar was the third one – after previous meetings in Most (2017) and Wermsdorf (2019). This year's meeting took place in Deštné in Orlické hory Mountains on 21-22 September 2022.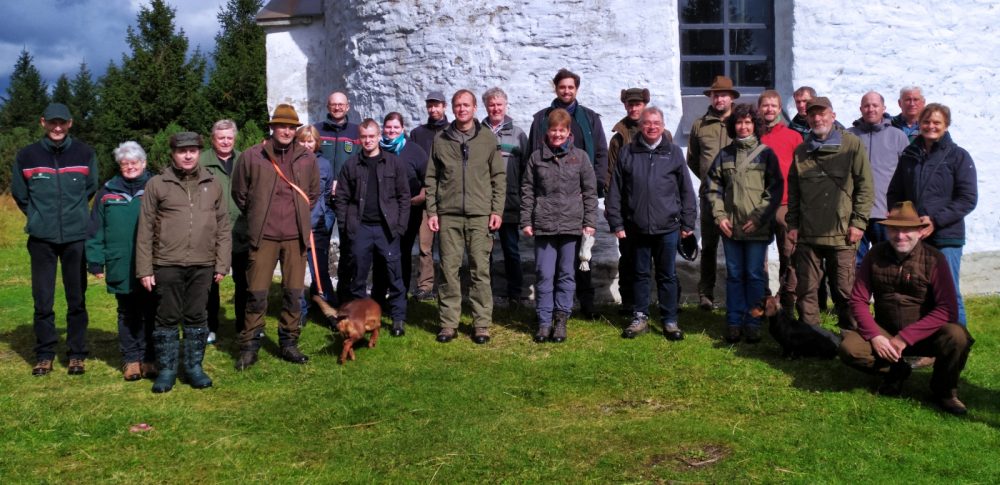 During the seminar, a total of 19 expert contributions were presented in the field of forest ecology, forest genetics and forest tree species reproductive material, forest protection, hunting and silviculture.
The needs of forestry were discussed with regard to the climate change manifestations, which significantly affect the state of health, production and silviculture prospects of the main economic tree species, as well as the increased need for reproductive material in terms of quantity, species spectrum, genetic diversity and quality after the bark beetle calamity, the issue of new kinds of pests in the forest protection and high levels of ungulate game.
Also, the attention was paid to the soil condition and the possibilities of their revitalization, including aerial liming. For the field of applied forestry research, the representatives of both institutions consider the early definition of new priorities, the quick and understandable transfer of the acquired knowledge towards forestry practice and their verification within the framework of long-term semi-operational experiments and research trials, as a basic assumption.
Ass. Prof. Vít Šrámek and Dr. Dirk Roger Eisenhauer, representatives of FGMRI (VÚLHM) and Competence Cente (Kompetenzzentrum) SBS, signed cooperation agreement between these two institutions, at the end of the meeting,
The second day was dedicated to an excursion in the Orlické hory (Eagle) Mountains, where the participants visited the intensive monitoring area of ICP Forests Luisino údolí Valley, research facilities in the catchment "U Dvou louček" and semi-operational experiments on property of Jan Kolowrat Krakowský.
Documents to be downloaded
Presentations